About Emanata
Started by illustrator and comics artist Chris Kindred in 2014 with Weird, Vol. 1, Emanata is the group behind VCU's first-ever comics anthology.
Emanata is a student-run publication dedicated to uplifting the comics community here at VCU and the greater Richmond area by providing avenues for comics artists to publish their work in an anthology. It is a registered organization at VCU under the Student Media Center, publishing an anthology annually in print and online. Emanata distributes locally on the VCU campus and in conferences and participating stores in the Richmond area. Emanata participates in the annual Small Press Expo in Bethesda, Maryland.
Emanata has a four-stage editorial/submissions process beginning with script submissions. The process begins each Fall Semester. VCU students and alumni are welcome to submit.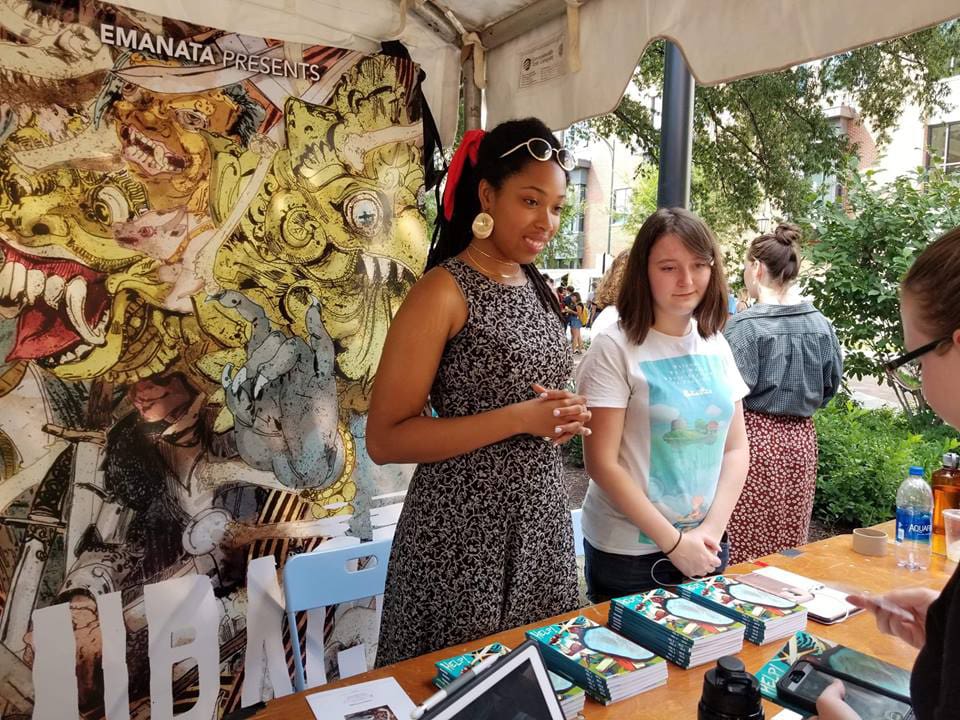 Join Emanata
The staff of Emanata works with contributors to amplify their skills through a personal one-on-one editorial process.